Geographically, Lapland is the largest northernmost region of Finland. It's cold climate and abundance of conifer trees means it has been associated with Christmas in some countries. Not only has that made it the perfect winter holiday though. The hustle and bustle of towns and ski resorts are just minutes away from the peace and quiet of the wild wilderness.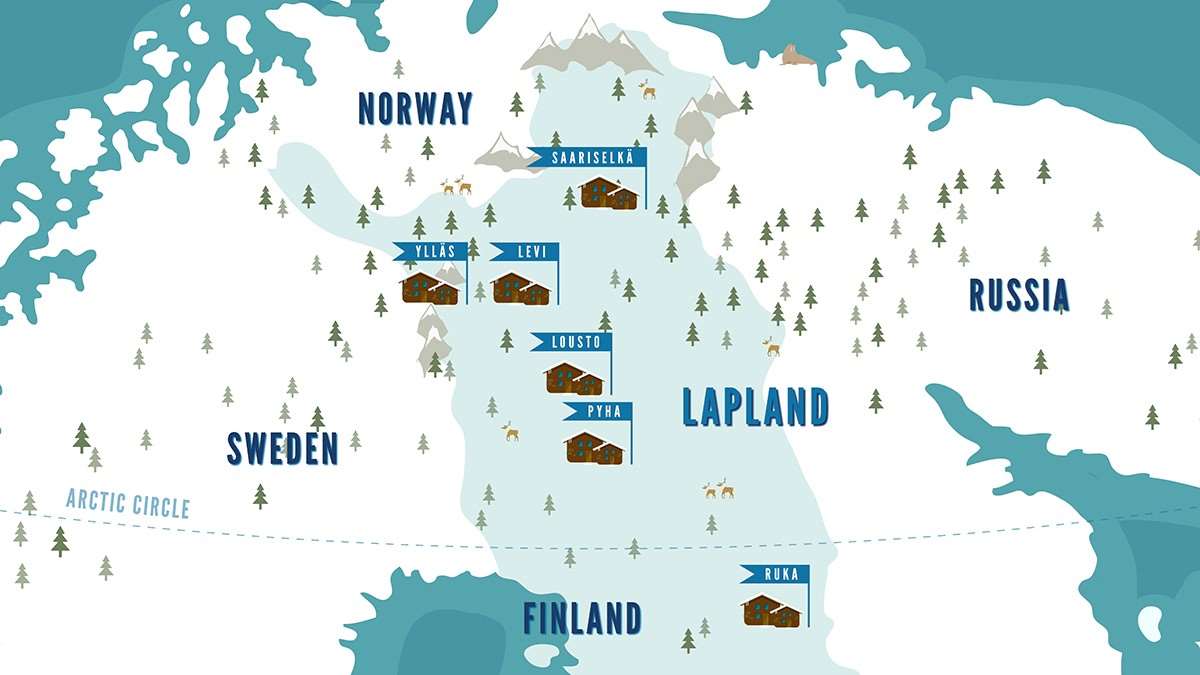 Source: https://www.igluski.com/lapland-holidays/map-of-lapland
1. Where to go: attractions, museums, interesting areas, non-commercial curiosities
ROVANIEMI
Rovaniemi is the capital of Finnish Lapland and the hometown of Santa Claus. Located on the Arctic Circle, it provides modern services and lots of activities all year round.
Come to meet Santa Claus, experience the magical Northern Lights or take a reindeer sleigh ride.
For the less Christmas and more sports-minded, there is a variety of winter sports on offer. Don't feel like going out into the cold? You can enjoy a hot sauna.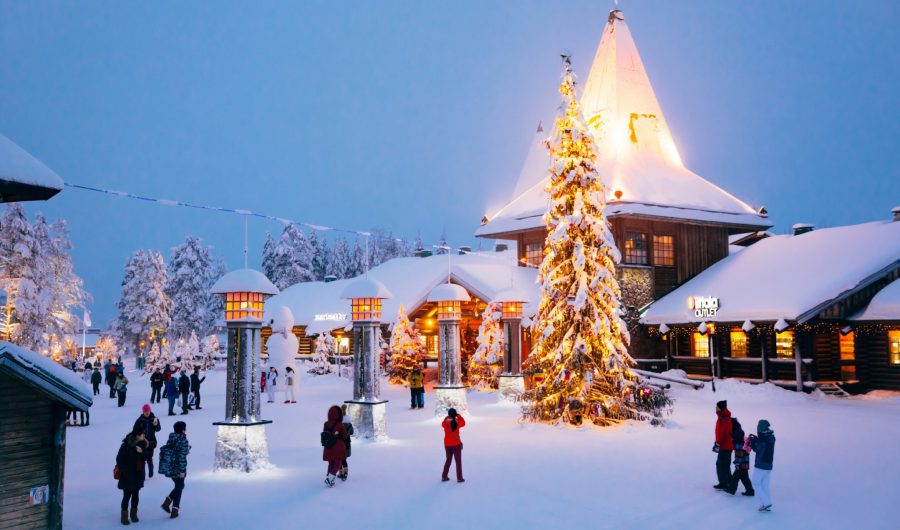 Source:https://santaclausvillage.info/ru/info/история-деревни-санта-клауса-в-лаплан/central-plaza-santa-claus-village-rovaniemi-lapland-finland-1-2/
Rovaniemi is an urban oasis amidst the Arctic wilderness, where culture, wild activities and fairy tales come together.

https://www.visitrovaniemi.fi/see-do/activities/
SYÖTE / TAIVALKOSKI

Syöte–Taivalkoski is the place for you whether you want to relax in the absolute silence and peace of nature, enjoy breath taking views, or feel a rush of adrenaline on the well-groomed slopes.
Iso-Syöte is a ski resort suited for every type of skier/snowboarder where you can ski on 17 perfectly groomed slopes.

In the deep wilderness of the national park, many endangered species, such as the Siberian flying squirrel, the golden eagle, large carnivore species, and the delicate yellow marsh saxifrage have a chance to thrive. There are hundreds of kilometres of trails in the Syöte National Park, in all seasons.

Source: https://www.zmonline.com/photos/zm-photos/japanese-and-siberian-flying-squirrels-are-so-cute/

Source: https://www.best-served.co.uk/destinations/finland/itineraries/iso-syote-snow-adventure-135828
Pikku-Syöte activity centre focuses its attention on nature, sports and well-being. It provides cross-country and alpine skiing, outdoor recreation opportunities, as well as a large number of indoor activities ranging from archery to wall climbing.

https://syote.fi/en/

KEMIJÄRVI / SUOMU

Located in the heart of the wilderness, it provides opportunities especially for the country and downhill skiers. Traditionally the region is a reindeer husbandry area which makes it a popular place for families and animal lovers.
Kemijärvi is a unique lake destination surrounded by the nature of Lapland and some of its finest fell resorts.

https://www.visitkemijarvi.fi/en/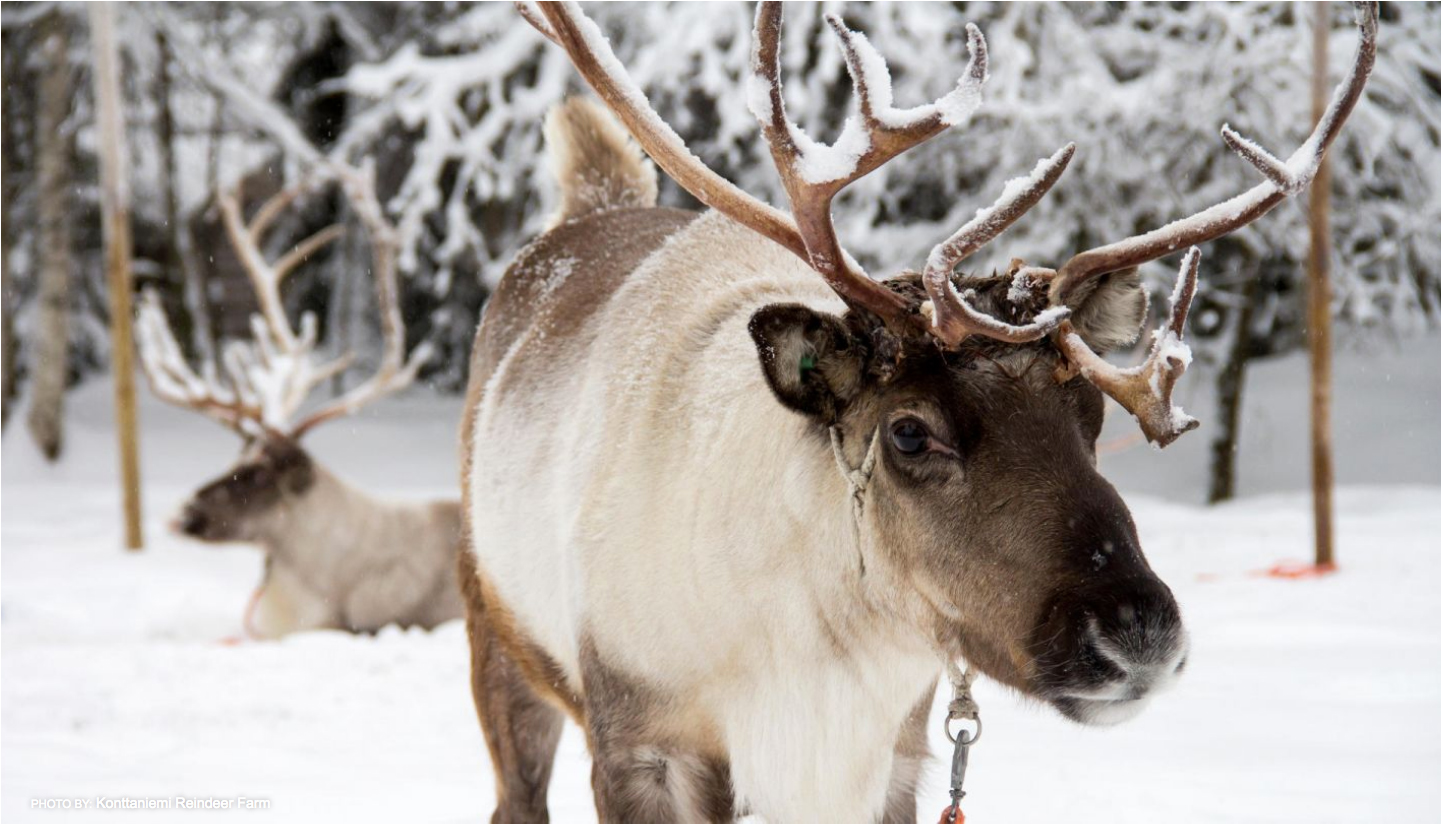 Source: https://www.lapland.fi/film/konttaniemi-reindeer-farm-filming-reindeer/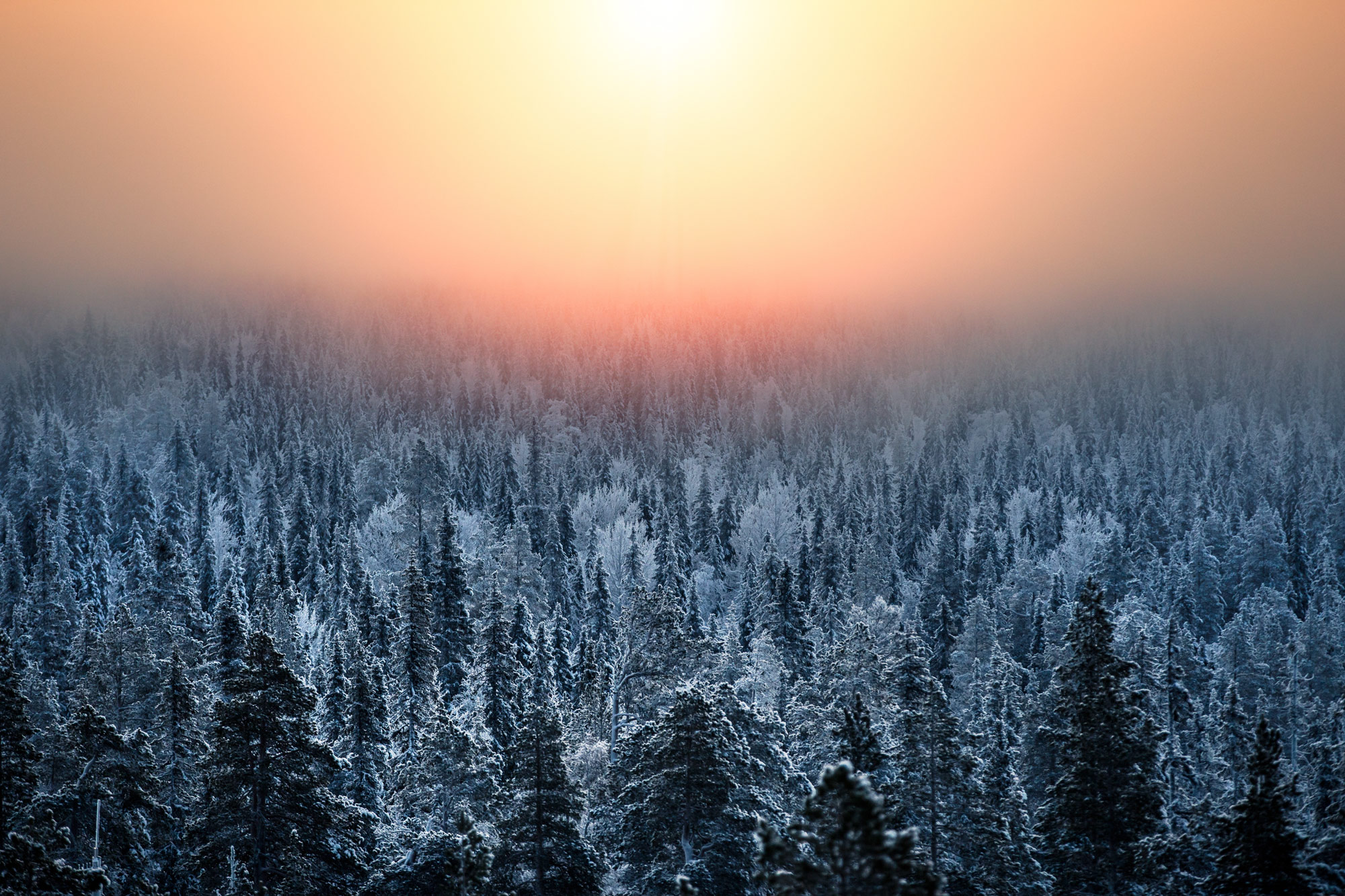 Source: Photo by Saad Chaudhry on Unsplash
SALLA

Here you can swim in a crystal-clear lake, walk in the white forest, feel the magic of the polar night and enjoy an open fire.

Salla Reindeer Park offers many escape opportunities from everyday life. Huskies and reindeer will take you into the beautiful Lappish nature and with snowshoes and forest skis you can go wherever you want to.

http://loma.salla.fi/en/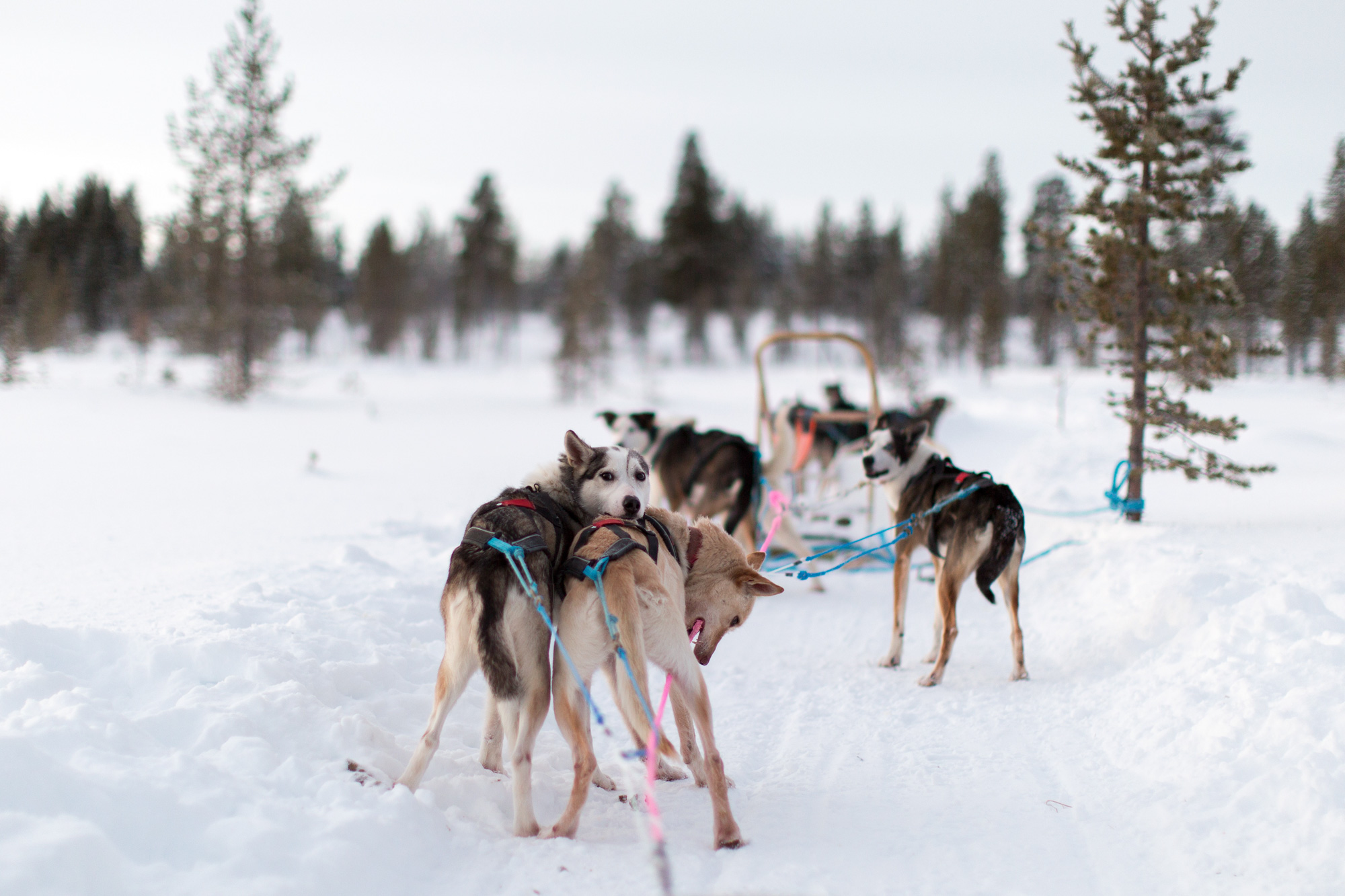 Source: Photo by Ozgu Ozden on Unsplash
Wolfare- All you need when you want to travel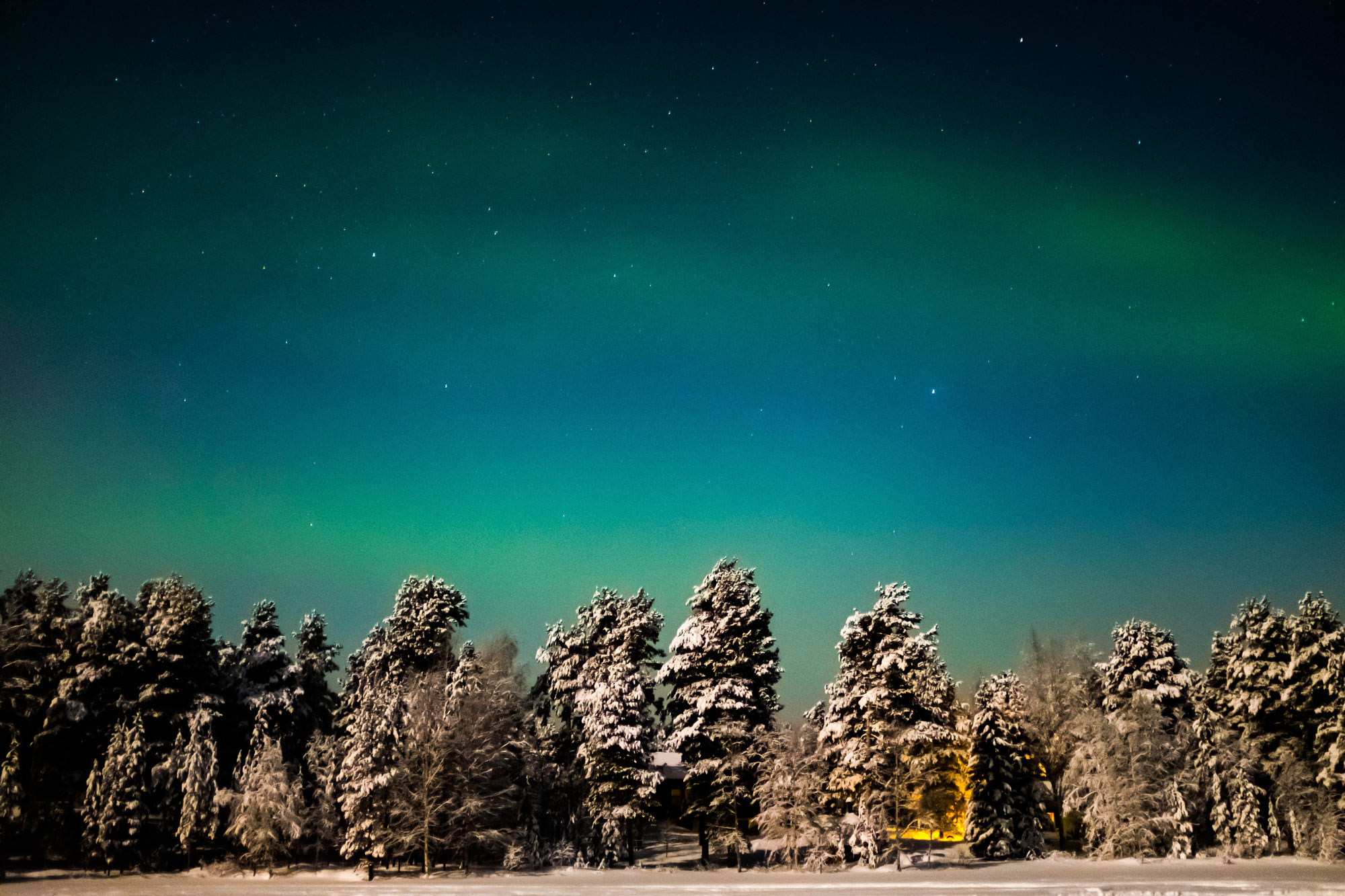 Source: Photo by Kevin Healy on Unsplash
MUONIO / OLOS / PALLAS

Muonio–Olos–Pallas is a cluster of blue highlands in an area that has the cleanest environment in Europe. There are trails covering hundreds of kilometres in the region, lakes and rivers for fishing enthusiasts, snowmobile routes, fell highlands for hikers, and Finland's oldest National Park.

http://www.tunturi-lappi.fi/en/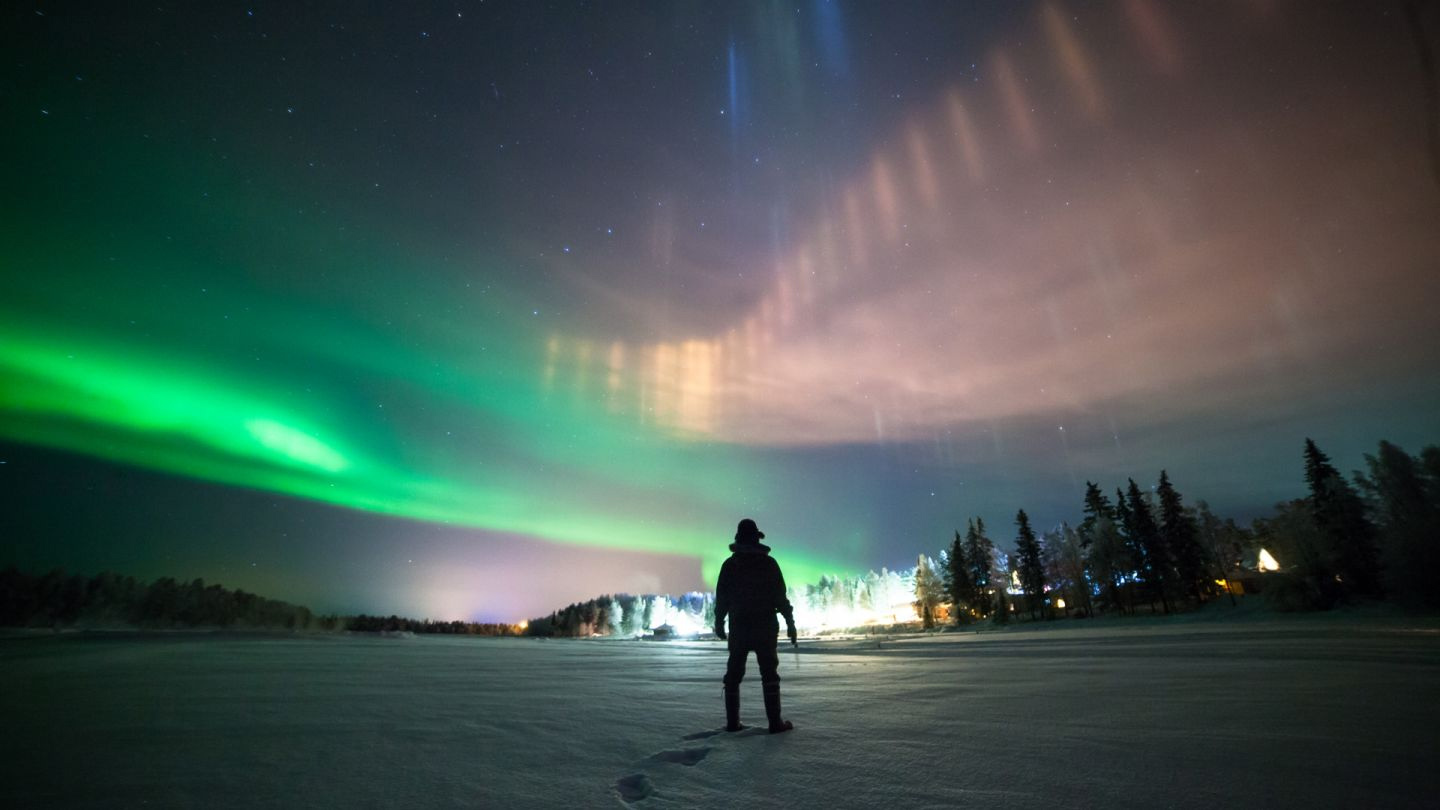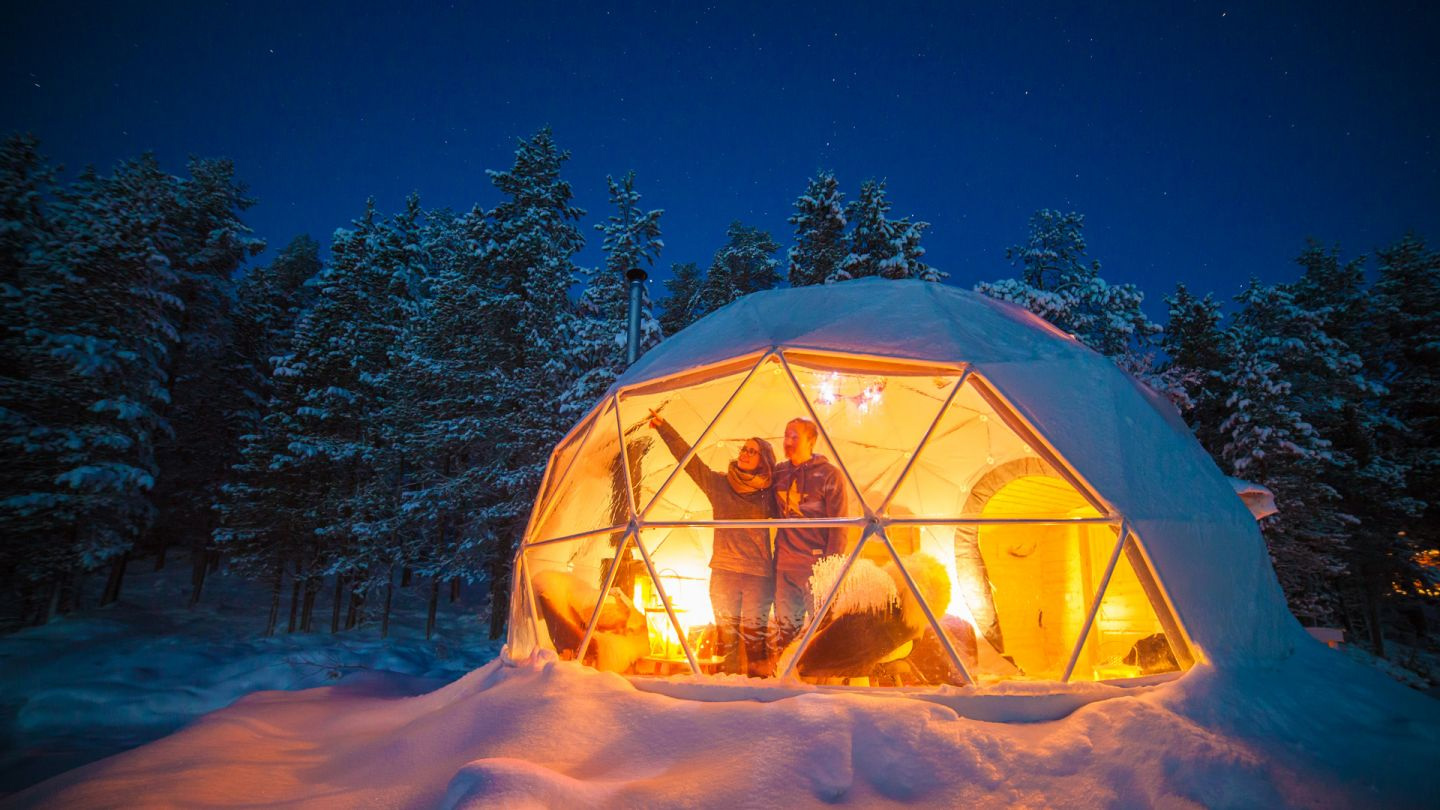 Source: https://www.lapland.fi/visit/muonio-olos-pallas-finland-mountain/
KILPISJÄRVI

Kilpisjärvi and its great fells are part of Finland's national heritage. Even on the Lappish scale, this region offers something mystical that other areas can only dream about. Only here can you visit an arctic village any season of the year. It is home to the country's highest fells, untouched wilderness, glassy lakes and ponds, freely roaming reindeer herds, and landscapes which you would never have thought you could find in Finland.

http://www.kilpisjarvi.org/en/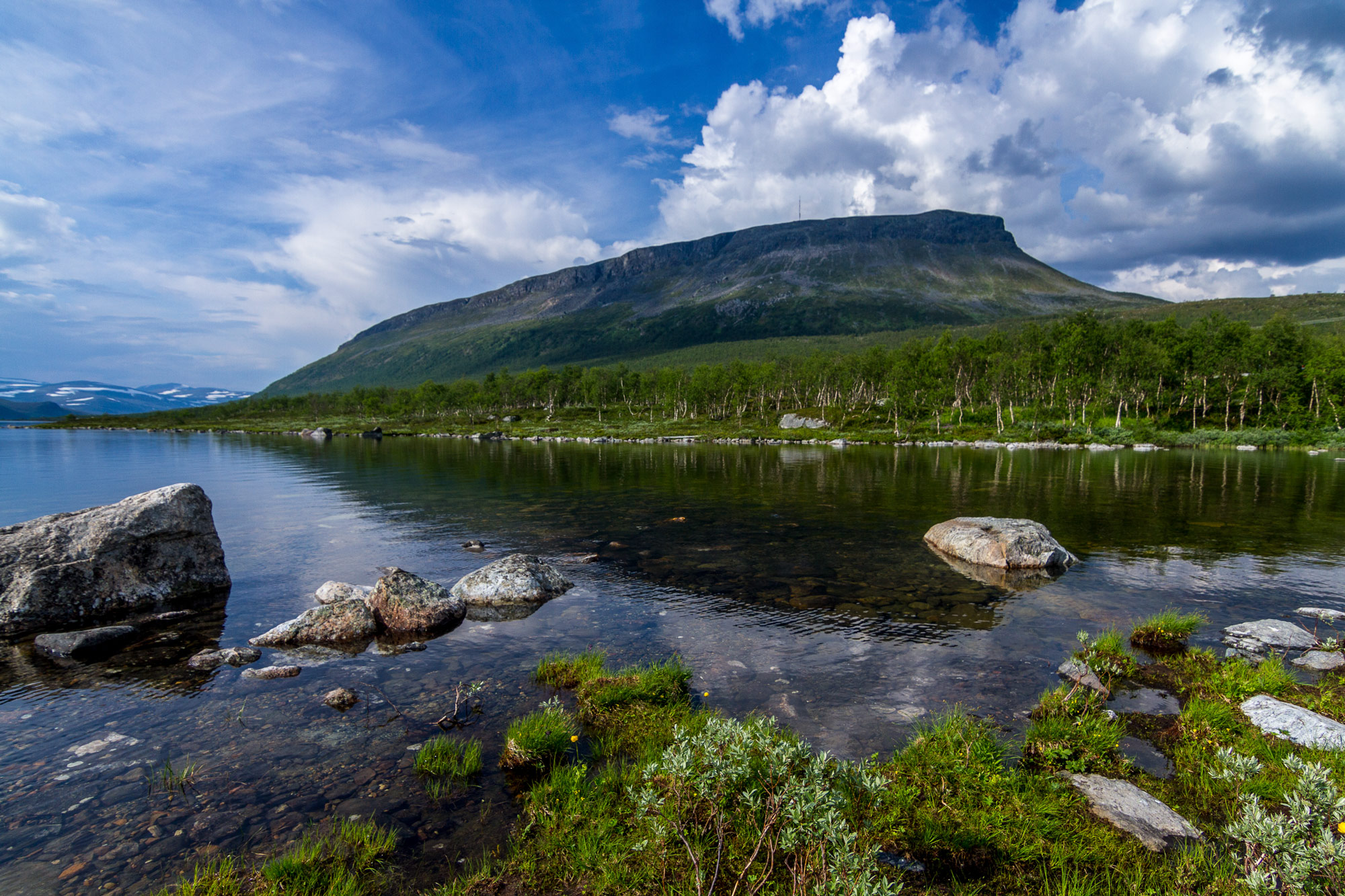 Source: https://www.flickr.com/photos/tlindfors/14511905020
2. Transport: flights, trains, buses, metro, taxi, etc.  - price overview
BY PLANE

Flying is the most practical and fastest means of reaching much of Lapland, but for most destinations services are sparse and prices often steep. There are commercial airports in Enontekiö, Ivalo, Kemi/Tornio, Kittilä and Rovaniemi. Best options for airlines are Finnair, Blue1 and Finncomm Airlines. Air Baltic flies to Rovaniemi and Kittilä from Riga.

BY TRAIN

Trains will get you to the provincial capital Rovaniemi, at the edge of the Arctic Circle or to the northernmost railway station in Kolari.

BY BUS

Long distance buses cover practically all of even the smallest places. They are the cheapest and slowest means of transportation. Although there are bus stops, of course, they can also be stopped by hand sign when you happen to meet one as a hiker on a lonely countryside road.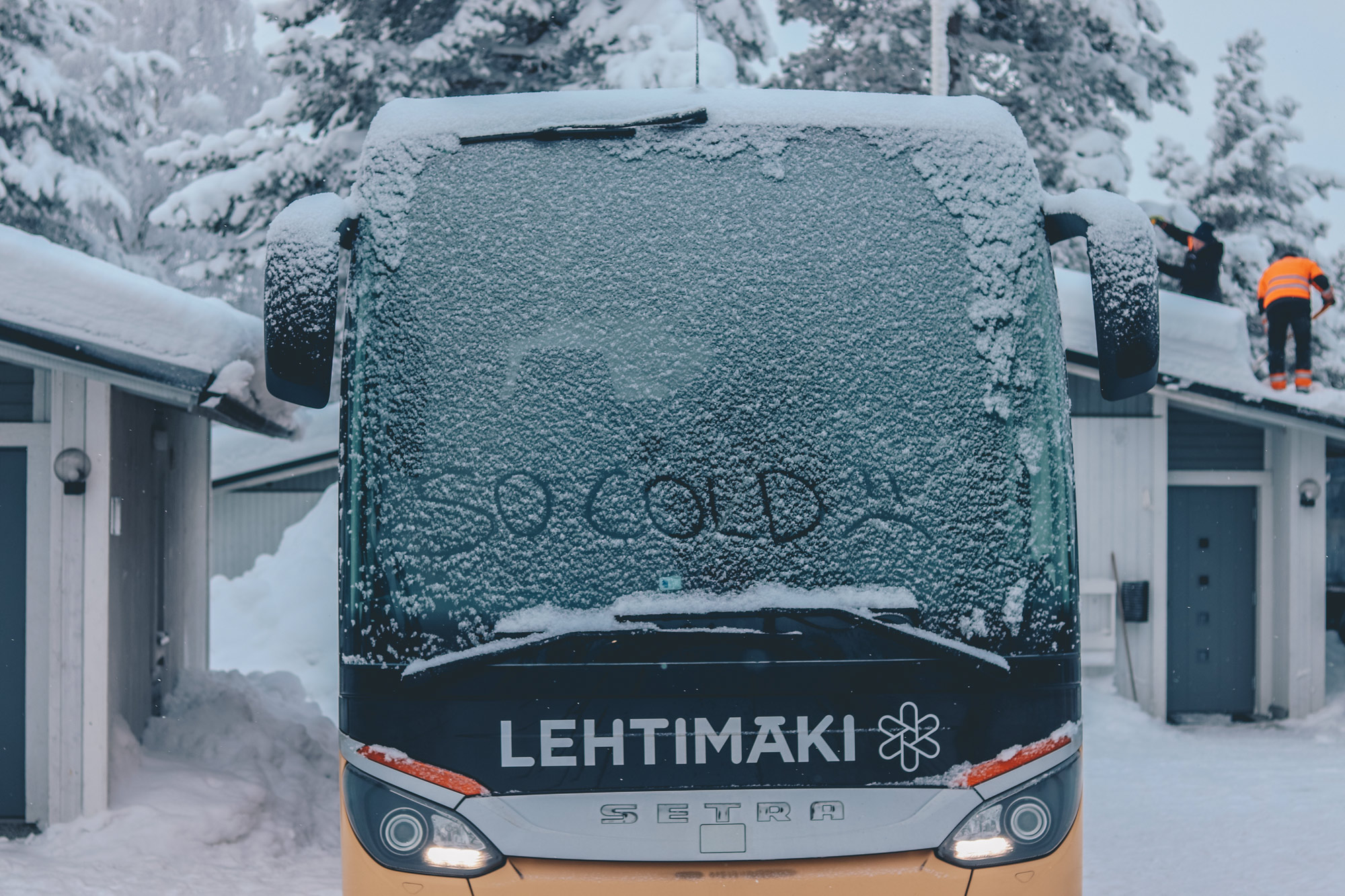 Source: Photo by Ethan Hu on Unsplash
BY CAR

You can reach the most places in Lapland by car, but traffic even on main roads is sparse and distances are great. Driving in Arctic conditions can be hazardous in winter. Winter tires (M+S) are mandatory from 1 December through the end of February. The most dangerous weather is in fact when the temperature is around freezing, when slippery but near-invisible black ice forms on the roads.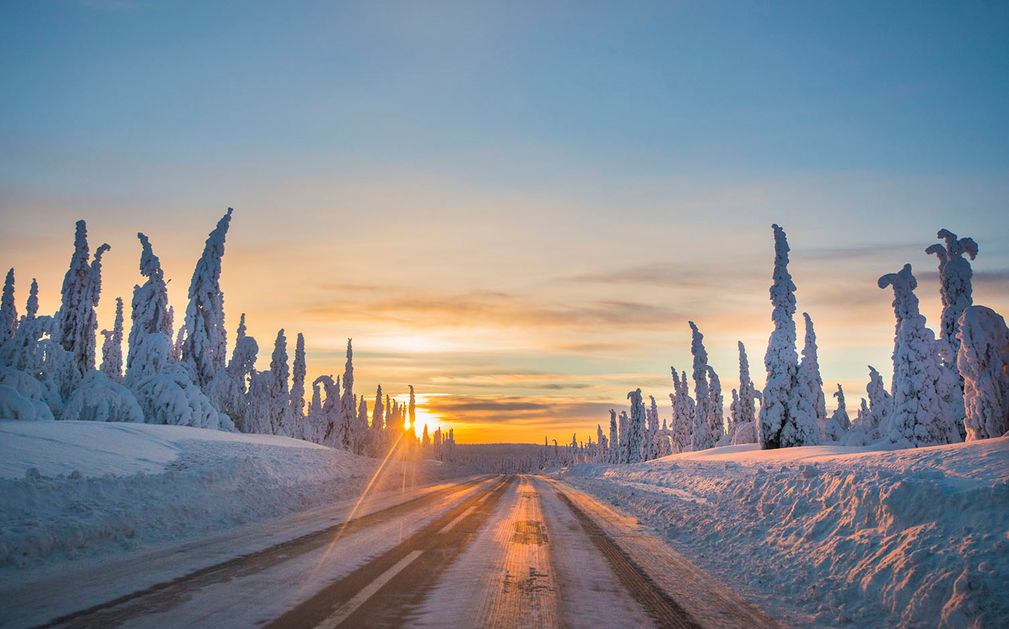 Source: https://www.originaltravel.co.uk/europe/sweden/swedish-lapland-adventure
3. Accommodation: possibilities, rating - price overview
Rovaniemi has a wide range of accommodation, including well-equipped hotels; ski resorts are also fertile ground. There's a huge quantity of self-catering apartments, cottages and cabins throughout the region. Local tourist offices often double as booking agents for these accommodation options, and Lomarengas also has a large selection.

Source: https://www.booking.com/hotel/fi/lapland-aka-shotelli.sk.html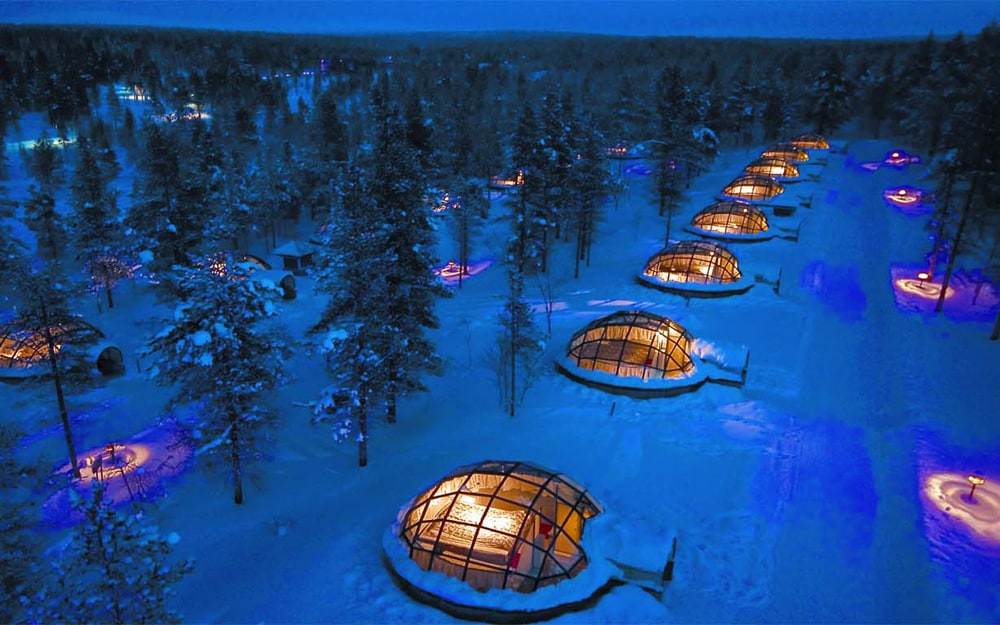 Source: https://www.telegraph.co.uk/travel/destinations/europe/finland/lapland/hotels/
Wolfare- Travelling has never been easier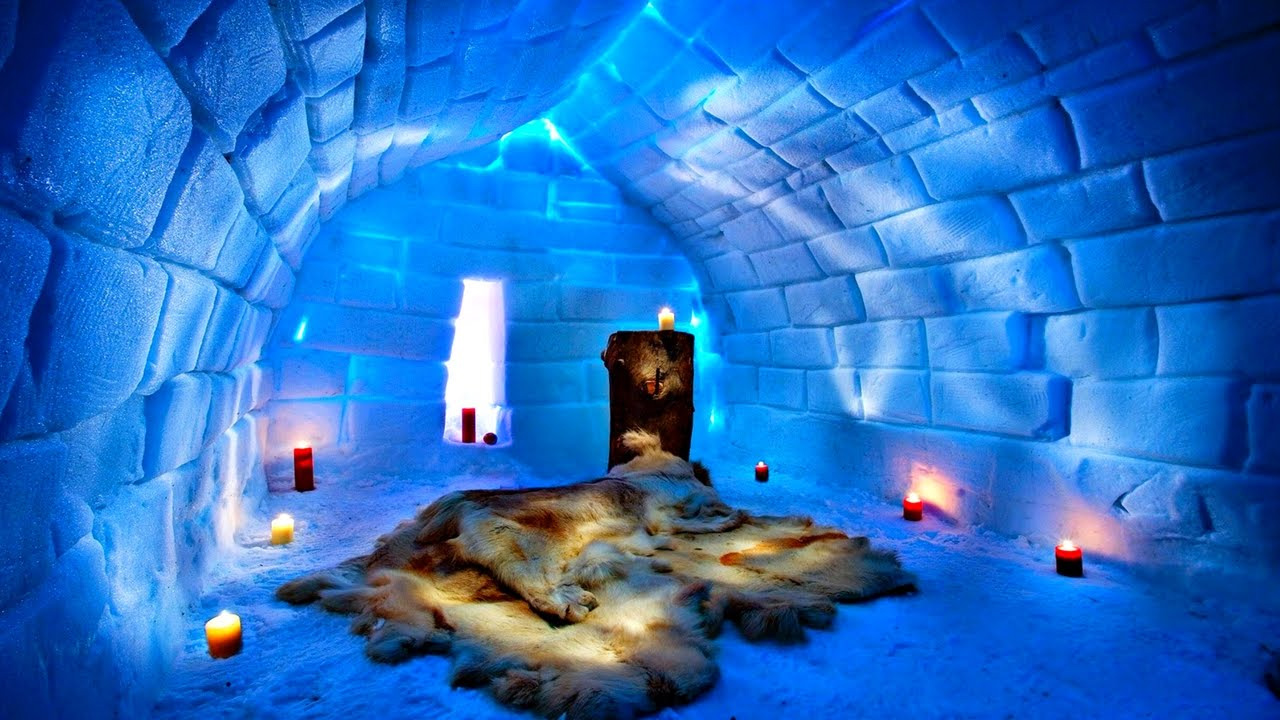 Source:https://www.travelstyle.gr/apo-tin-tanzania-mexri0ti-souidia-deite-ta-pio-ediposiaka-xenodoxia-tou-planiti/
Prices peak in winter, when advance reservations are advised. Wilderness huts provide accommodation for hikers during summer.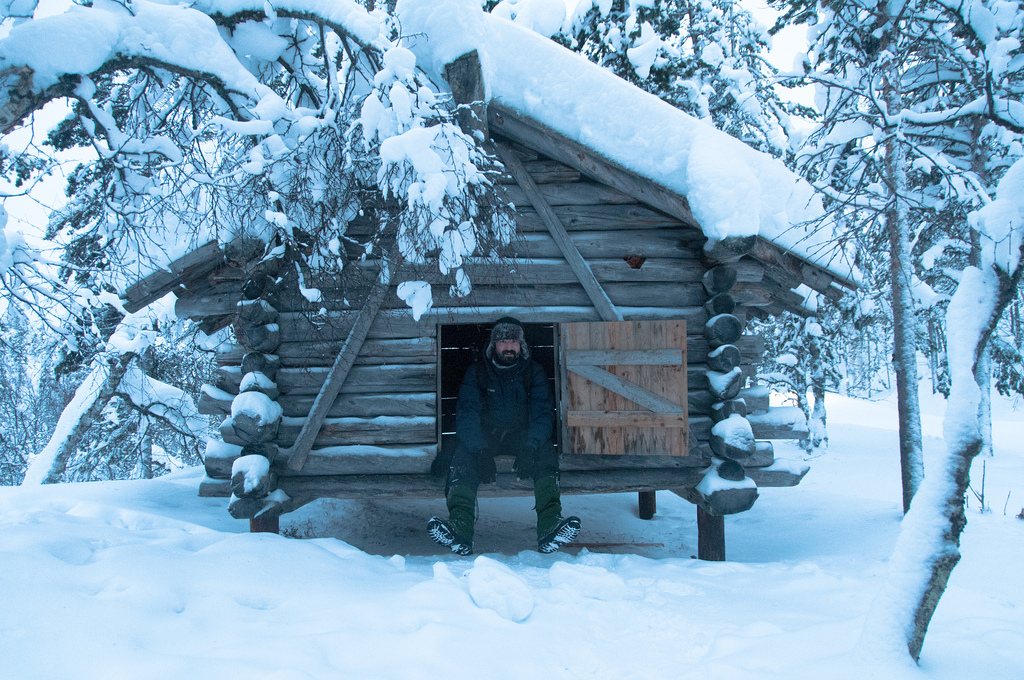 Source: http://www.hikeventures.com/snowshoeing-and-skiing-in-urho-kekkonen-national-park-and-Saariselka/
4. Traditional food and meals: what, where
Lapland is the place to sample reindeer (poro) dishes, which are not too common elsewhere in Finland. The traditional way to eat this is as reindeer hash (poronkäristys), usually eaten with mashed potatoes and lingonberry jam.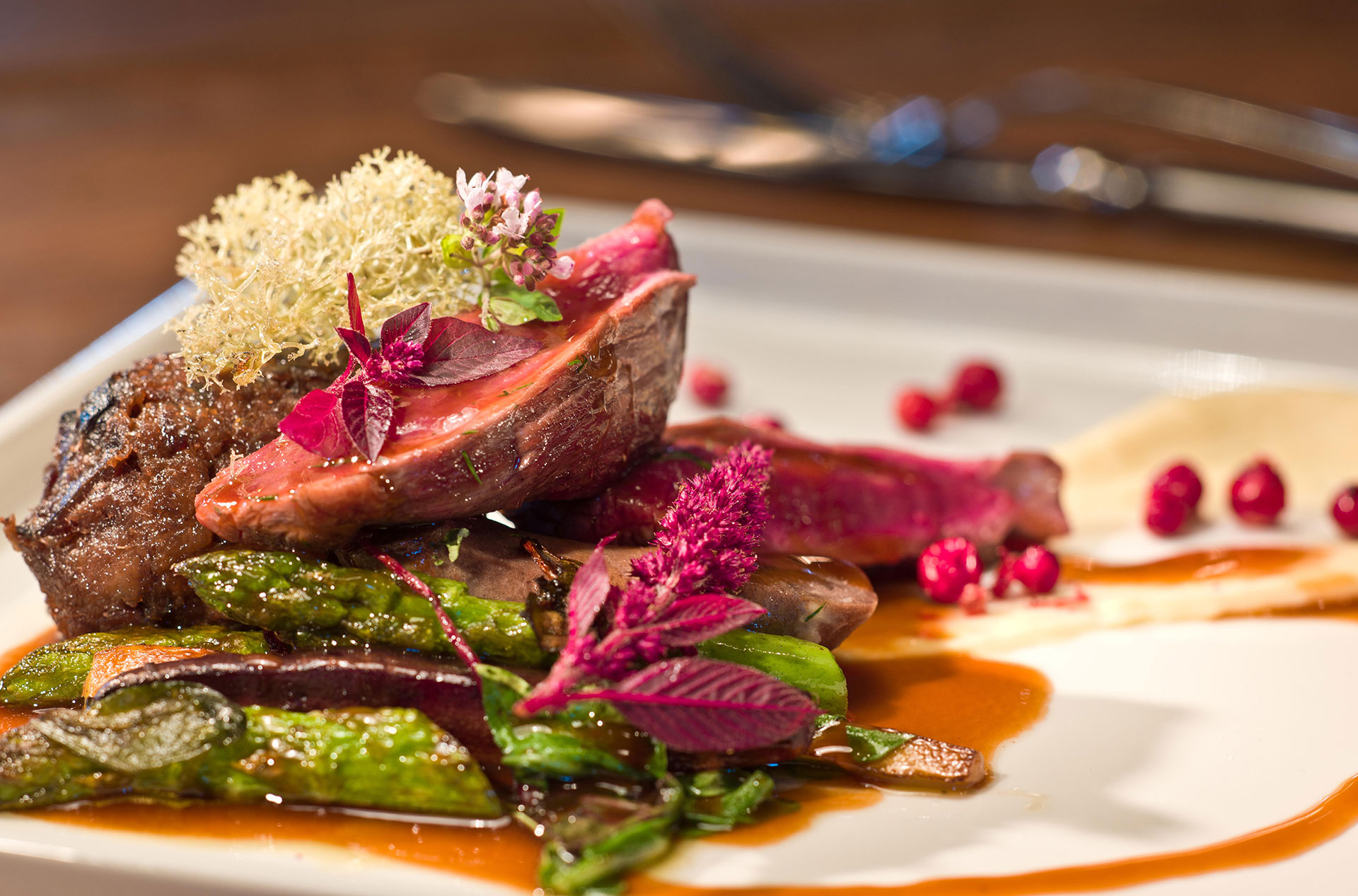 Source: https://www.visitrovaniemi.fi/love/local-food/
Other Lappish specialities worth looking out for are snow grouse (riekko) and the delectable cloudberry (lakka or hilla), the world's most expensive berry. It grows in swamps, unripe it is red, ripe it is light orange, it contains a lot of vitamin C. In shops you find it most likely as jam (lakkahillo).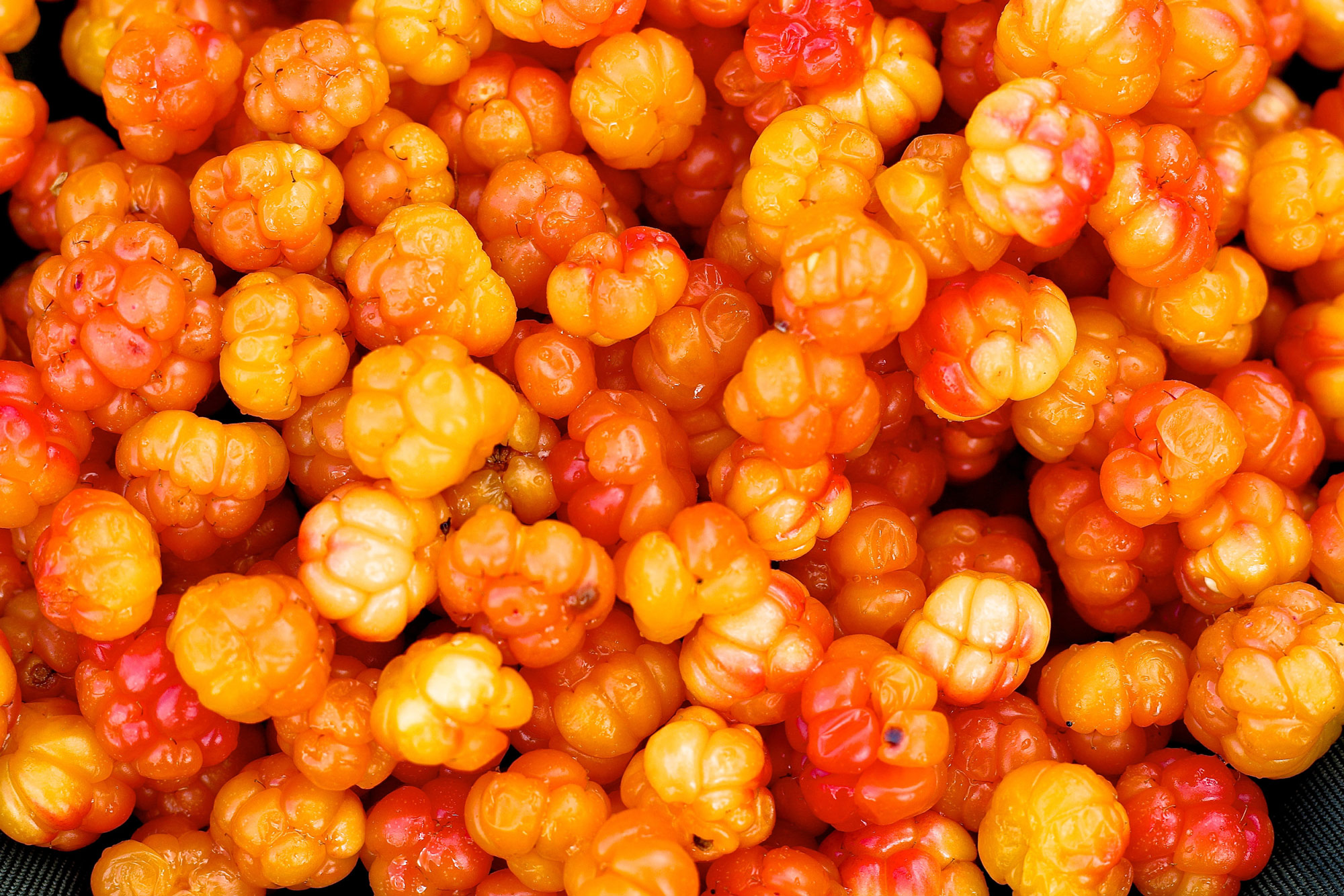 Source:https://www.lonelyplanet.com/finland/lapland/travel-tips-and-articles/laplands-gold-foraging-for-cloudberries-in-finland/40625c8c-8a11-5710-a052-1479d276f73e
5. Visas and licences - price overview
European Union, American, Canadian, Australian and New Zealand nationals need only a valid passport to enter Finland, Norway or Sweden – and, hence, Lapland – for a maximum period of three months. All other citizens should contact the appropriate embassy for visa information.
6. Vaccinations
Make sure you are up-to-date on routine vaccines before every trip. These vaccines include measles-mumps-rubella (MMR) vaccine, diphtheria-tetanus-pertussis vaccine, varicella (chickenpox) vaccine, polio vaccine, and your yearly flu shot.

Although rabies can be found in bats and other mammals in Finland, it is not a major risk to most travellers. Rabies vaccine is recommended for only these groups:
Travellers involved in outdoor and other activities in remote areas that put them at risk for bat bites or other animal bites (such as adventure travel and caving).
People who will be working with or around animals (such as wildlife professionals and researchers).
7. Health care
Travel in Finland presents very few health problems. The standard of care is extremely high and English is widely spoken by doctors and medical-clinic staff, the level of hygiene is high and there are no endemic diseases.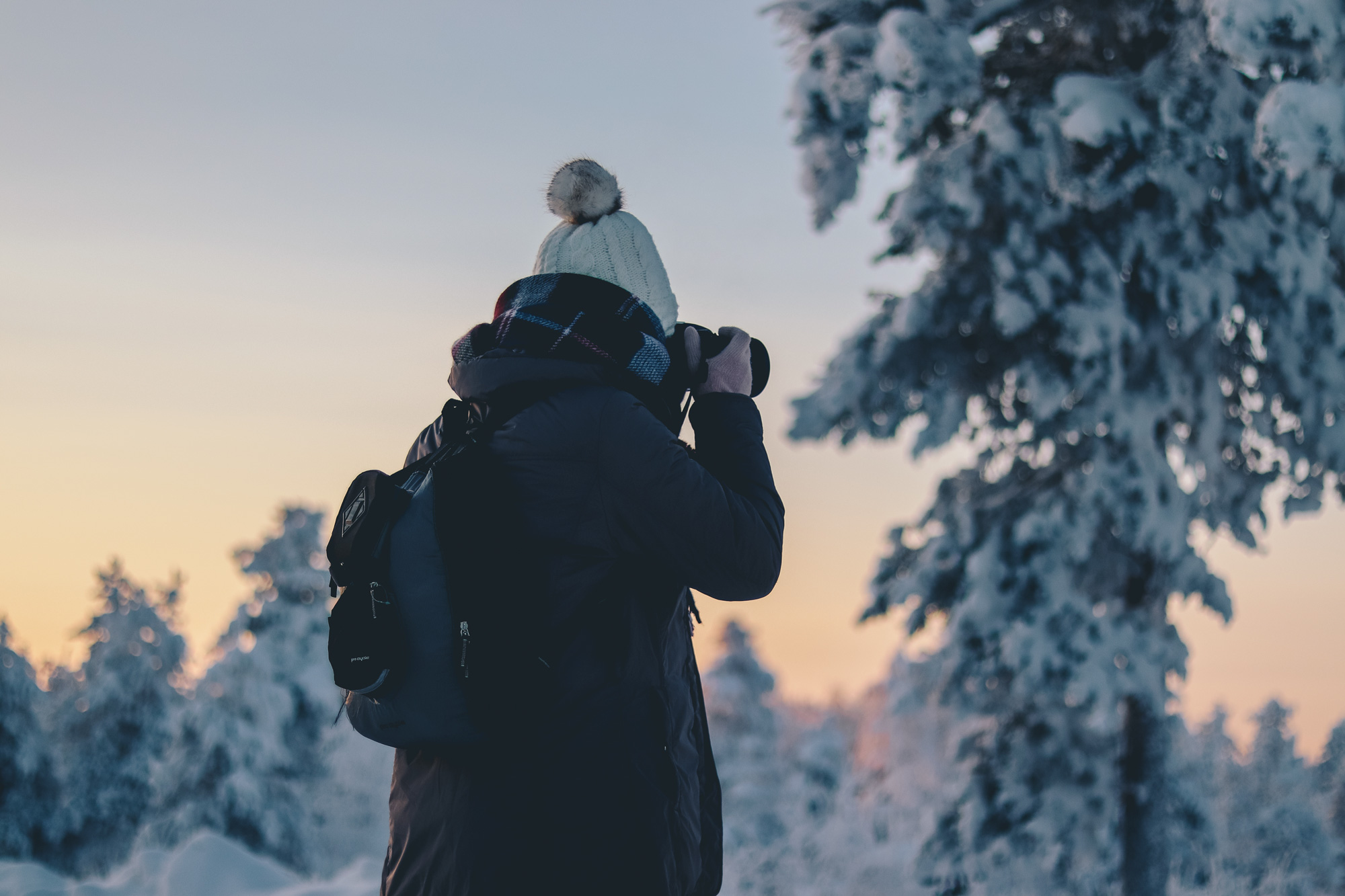 Source: Photo by Ethan Hu on Unsplash
8. Required equipment: what do you need to pack
Weather conditions in Lapland can change quickly and often, so all travellers should bring many layers of warm, comfortable innerwear such as long johns, long-sleeved t-shirts, sweaters and pants.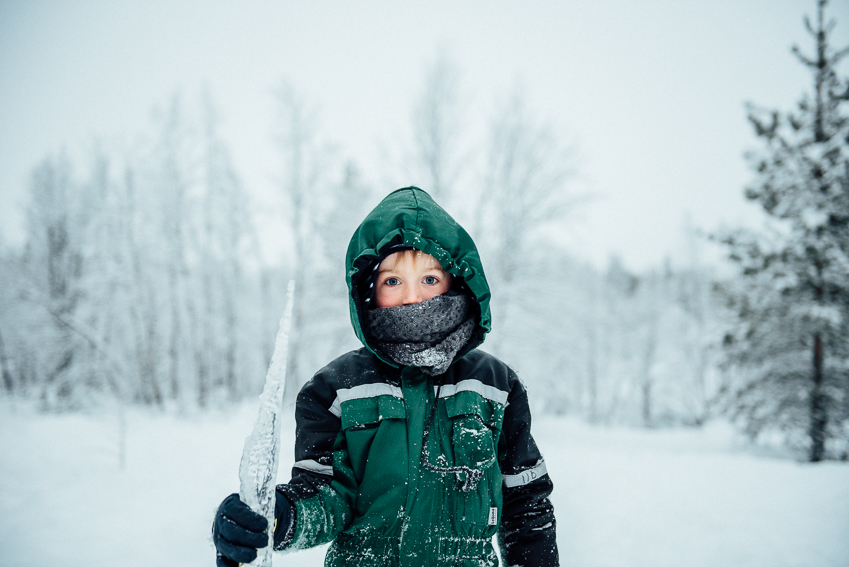 Source: https://www.michellewoodphotographer.com/lapland-for-christmas/
9. Insurance: in case it is necessary
Citizens of the European Economic Area (EEA) are covered for emergency medical treatment on presentation of a European Health Insurance Card (EHIC), though they will be liable to pay a daily or per-appointment fee as a Finn would.

Citizens from other countries should find out if there is a reciprocal arrangement for free medical care between their country and Finland. If not, health insurance is strongly recommended.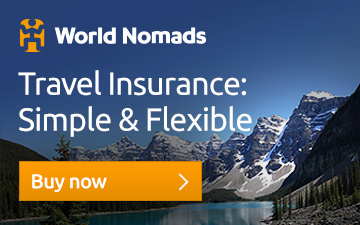 10. Weather conditions
The Lapland region has a subarctic to continental climate characterized by mild summers and cold, snowy winters. During the peak travel season, December to February, the region experiences an average temperature range of about - 16 °C (3 °F) to 3 °C (37 °F) depending on location, with occasional lows of about - 30 °C (-22 °F) or colder with wind chill.

The long-lasting snow cover makes Lapland an ideal place for leisure activities like dog-sledging, skiing, snowmobiling, etc.

Most of the Lapland region lies above the Arctic Circle, so the differences in daylight hours between winter and summer are extreme. Depending on what season you visit in, you may experience the contrasting phenomena of the northern lights or the midnight sun.
11. Dangerous places
Lapland's dangers and annoyances relate to its natural environment.
From mid-June to early August, Lapland is home to millions of biting insects, and during this räkkä season, you'll need heavy-duty repellent. By early August most squadrons have dispersed.

Parts of Lapland are real wildernesses; always consult national-park centres before attempting unmarked routes.

Winter temperatures are seriously low: don't head outdoors without being properly equipped.

Driving in Lapland calls for particular caution due to reindeer.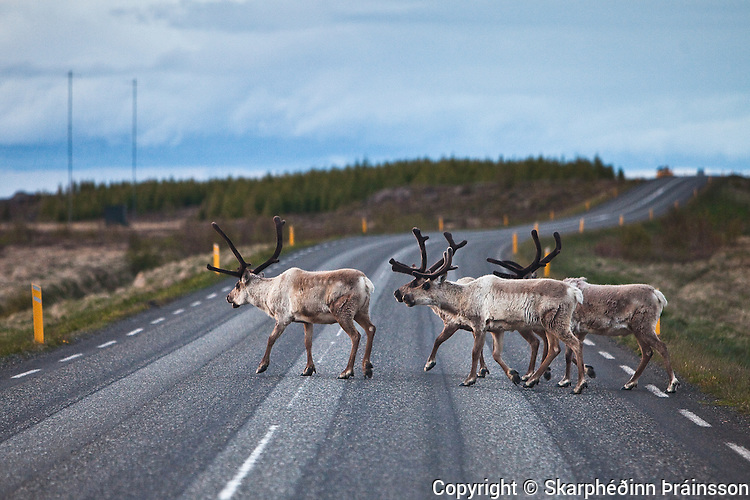 12. The political situation, safety and criminality in the country
Lapland is the Wild North of Finland and the last refuge of Finland's Sámi people, who subsist on reindeer herding and (increasingly these days) selling trinkets to curious visitors.

The crime rates in Finland are some of the lowest in Europe. The country is safe for any local or traveller. Pickpocketing is virtually non-existent. The locals are warm-hearted and welcoming
Wolfare- Connecting Travellers  
13. Additional information: brief and concise
Finland is a very easy-going place and visitors are unlikely to be at risk of making any social faux pas.
Greet men, women and children with a brief but firm handshake and make eye contact.

In Swedophone areas, address locals in Swedish.

Shower before entering a sauna. Nudity is the norm (a towel is required in mixed saunas), but check first. Saunas are strictly non-sexual.

Finns are very punctual and expect the same in return.
14. Main Facts
- Capital city
Rovaniemi
- Currency
Euro (EUR)
- Official language
Finnish, Swedish, Sami
- Calling code
+358
- Area: km²
100,366 km² (92,667 km² Land / 7,699 km² Water)
- Time Zone
Eastern European Standard Time
GMT +2
- Drivers: right or left side
Right
- Religion
Christianity
the vast majority being members of the Evangelical Lutheran Church of Finland (Protestant)

#travel #travelguide #backpackers #lapland #discovernewplaces #travelaroundtheworld #finland #borntotravel #northeurope #adventure